Music Tuition
During the school day, our pupils can avail of specialist music tuition in the area of piano and woodwind from private tutors and piping and drumming through the Ulster Scots Agency. Drumlins Integrated Primary School holds the prestigious Ulster Scots Flagship Award.
Piano
Mrs Duncan teaches piano every Tuesday in our school. Piano lessons are carried out on a one to one basis and lessons last for 30 minutes. All of our pupils are working towards different grades.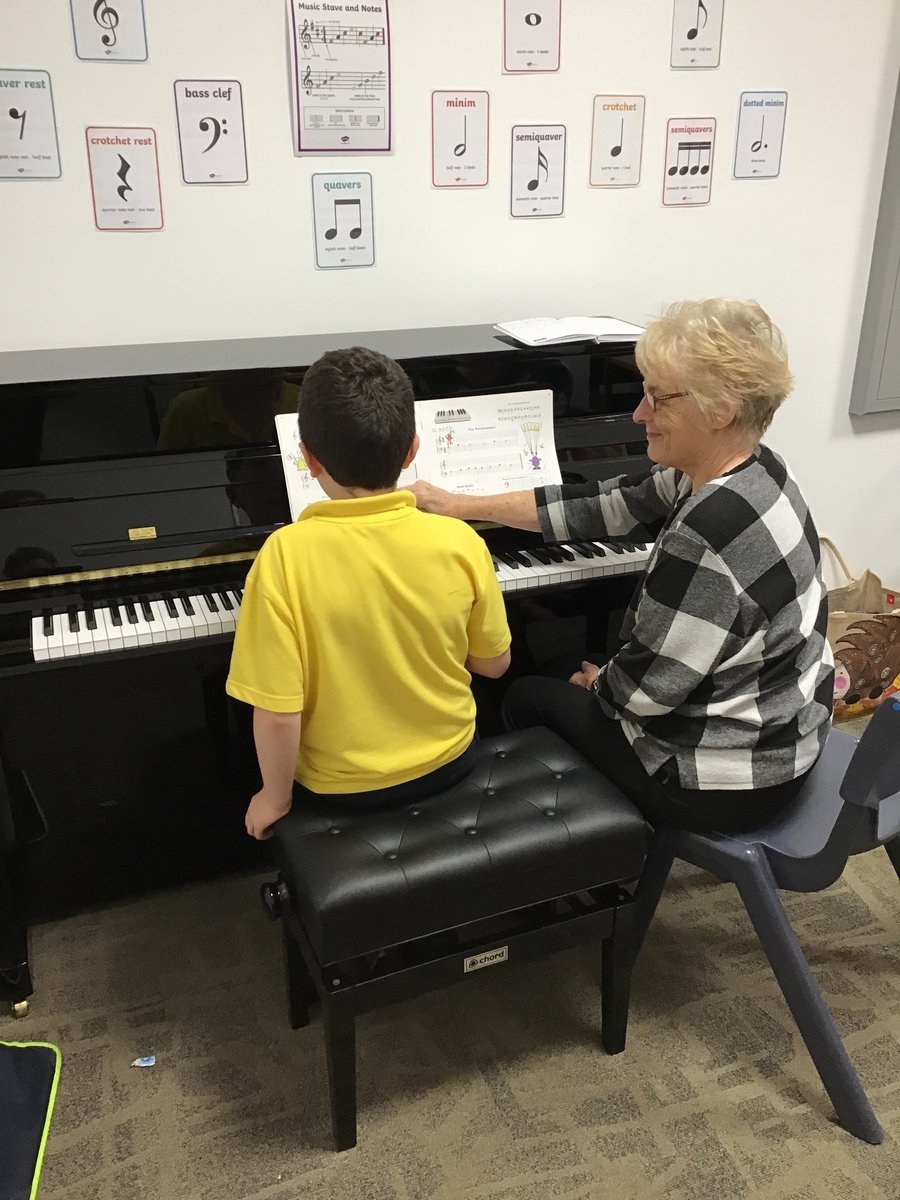 Flute
Miss McDaniel he clarinet. teaches woodwind every Friday in our school. The pupils can choose to learn the flute or the clarinet. Lessons take place in a small groups or on a one to one basis.
Drumming and Piping
Pupils can receive free piping and drumming lessons from Barney and William on a Friday. These lessons are held in small groups.
Choir
Mrs Poots and Miss Gilmore will take the school choir every Friday from 1-2pm during Friday Fun Time. The pupils will then perform at different events throughout the school year such as The Community Carol Service, First Communion, Confirmation and they also visit various community groups such as Oakridge Residential Care Home.