The teacher of our Primary 1 class is Mrs Doherty and our classroom assistant is Mrs Corken. P1 is a very busy classroom with lots of practical learning and opportunities for learning through play. We are very lucky to have a brand new outdoor play area and children love playing in the mud kitchen and digging in the bark.
During play time children develop literacy and numeracy skills and are encouraged to solve problems and investigate. This happens through carefully planned play sessions which are based on fun and interesting topics. These include Fairytales, the Arctic, Space, Minibeasts and the Jungle. Children are also given the opportunity to learn how to share, take turns, manage their own belongings and look after and care for school equipment.
Numeracy
Children in P1 begin by learning the numbers up to 10. We use a programme called Ten Town to help learn formation. Children learn how to count, order and match sets of objects to numbers within 10. They also learn shape, pattern, money, time and how to sort a group of objects. Numeracy takes place during numeracy task time. Children take part in lots of practical activities before being asked to write and record numbers.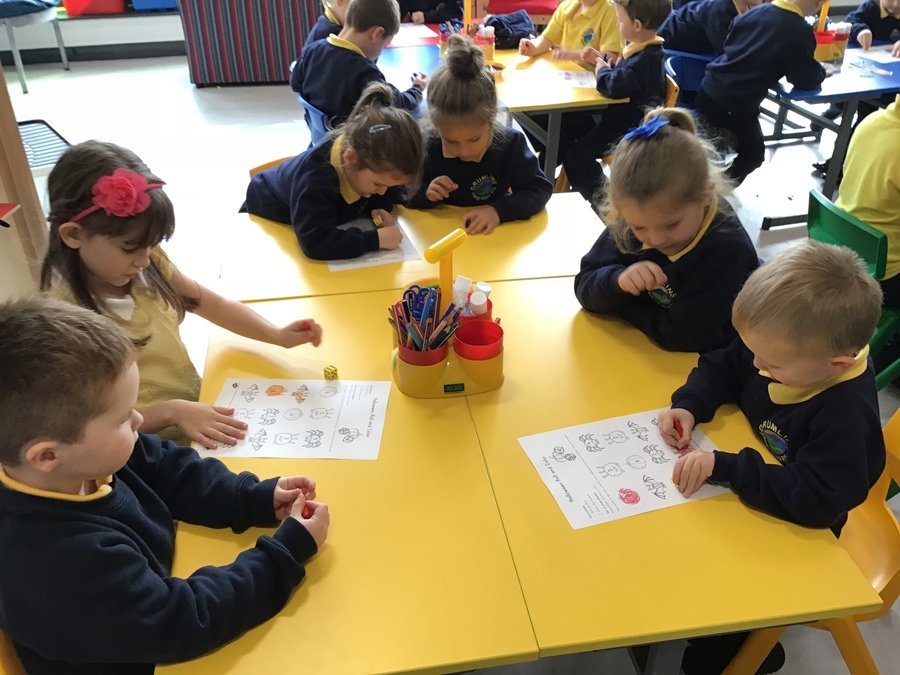 Children in P1 learn to read and write by learning sounds and words. We use Jolly Phonics action songs to help remember the sounds that the letters make. We also learn new words each week and put them on our word wall. We practice writing sounds and words during literacy time. Children practice writing and reading these sounds for homework too.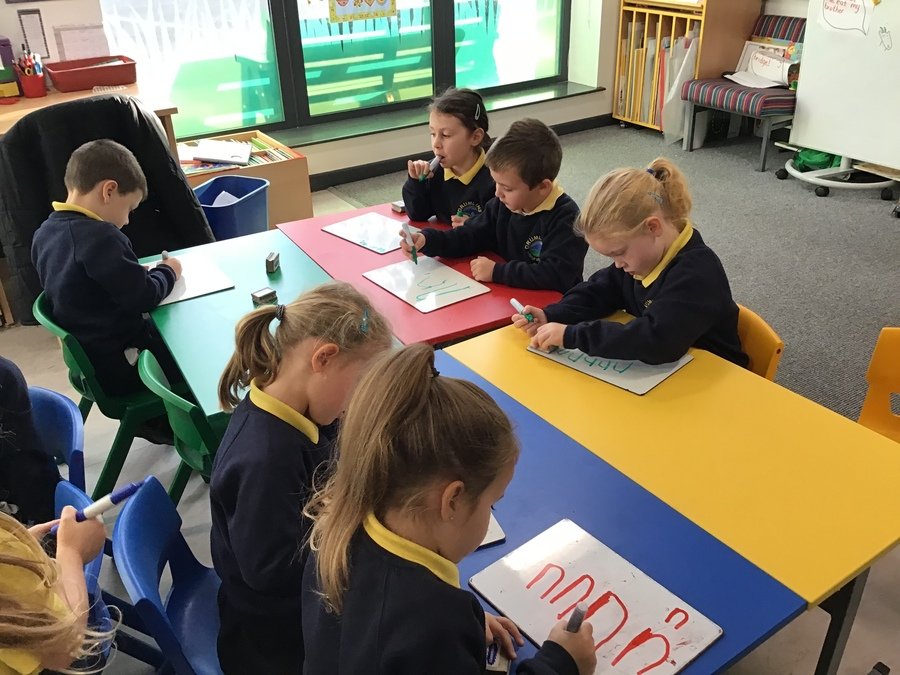 ICT
We are very lucky to have a large interactive board in each classroom. Children in P1 love using the board to play learning games during playtime and task time. We also have lots of iPads in school which P1 love to use too. During ICT time we all have an ICT buddy from P7. ICT buddies show us how to log on to the computer and use a mouse. This is a really fun time for both P1 and P7.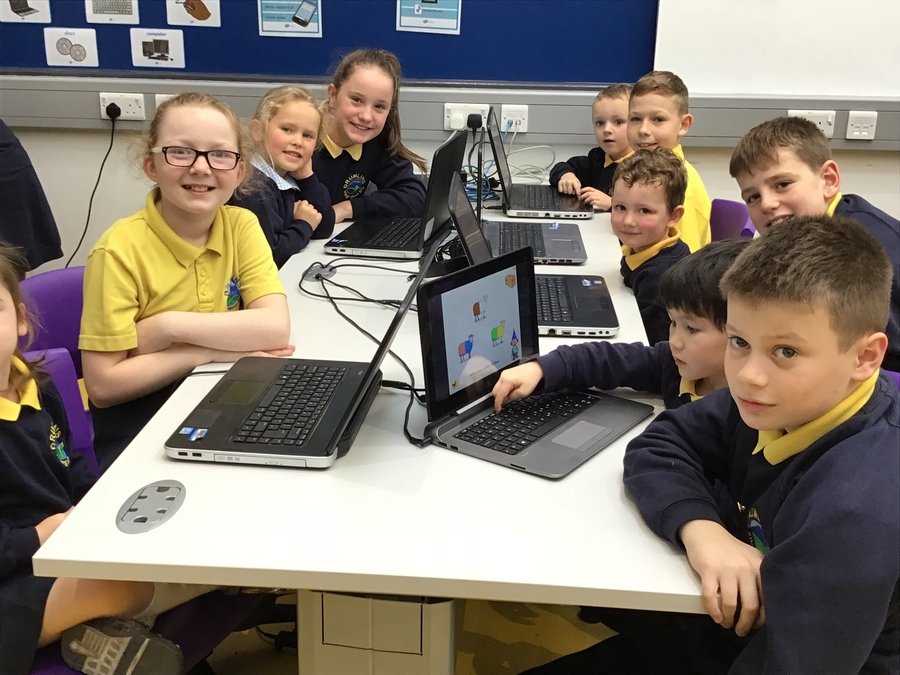 PE
In P1 we have PE twice a week. Children learn how to change their clothes and put on their PE kit themselves. We play lots of listening games and practice our running, hopping and jumping. Once a month we have a 'Jump, Jiggle and Jive' dance class.