Well done to Holly from P7 for representing Drumlins at the Spelling Bee!
The Magic of Theatre company visited us to put on a show of 'Oliver Twist'. The show was fantastic and we've invited them to come back next year!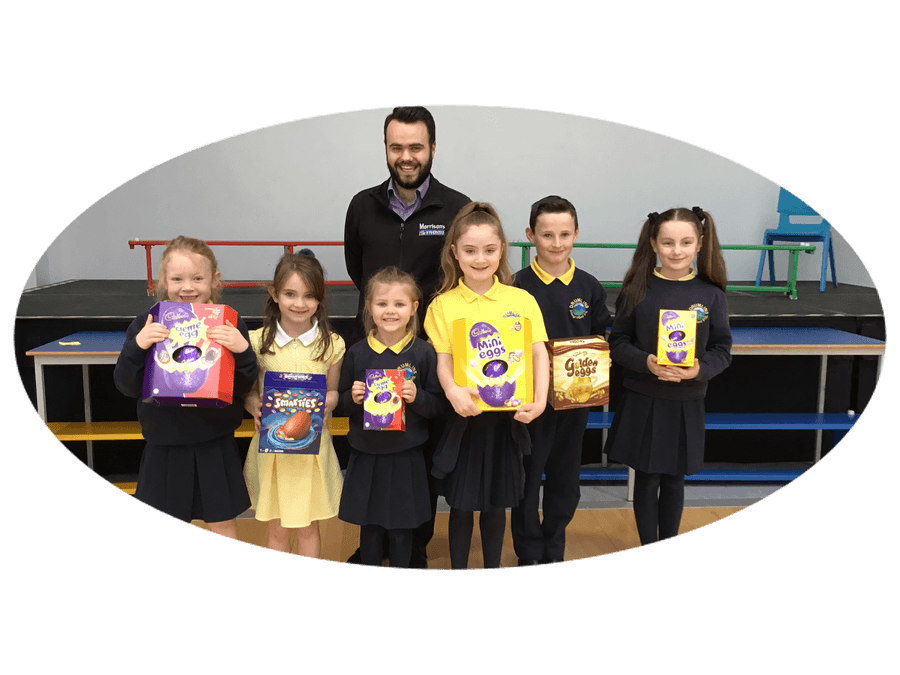 Congratulations to our Vivo competition winners!
What an amazing day we had for our Sponsored Fitness Day. Every class had an intense workout with Francis from the Burns Skill School. Then we walked from 9 to 3 all the way round the school. Every class took a time slot and made sure that every minute was covered. The children worked so hard and were so motivated. Thank you all so much for your support. We are still waiting for some sponsor money to come but we will let you know as soon as we know a final amount!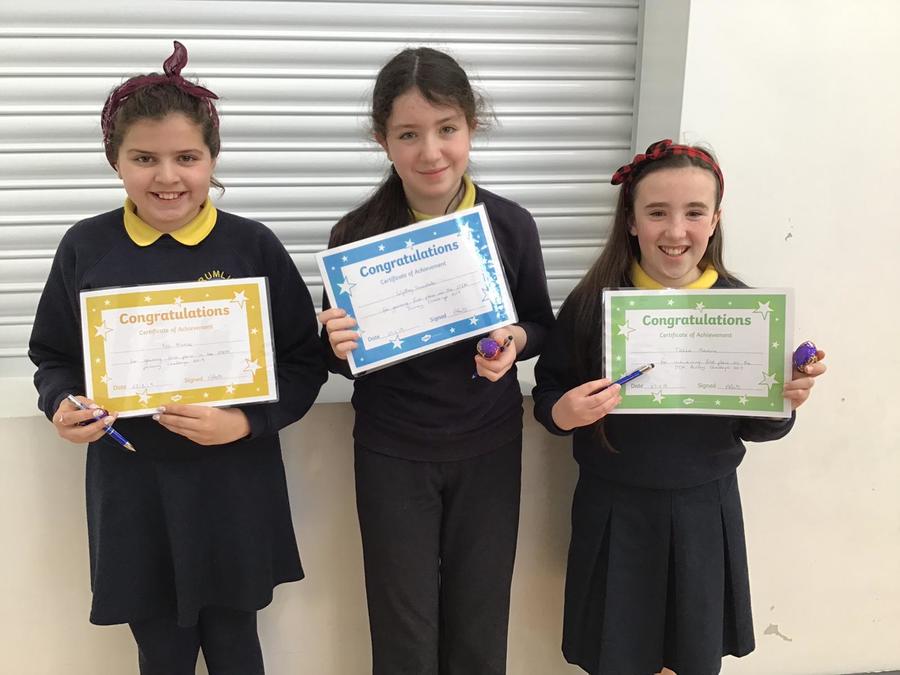 Well done to our P7 girls, Eva, Lily-May and Talia for winning the Primary STEM challenge 2019. Out of 25 teams they placed 1st and are now excited about the final in June!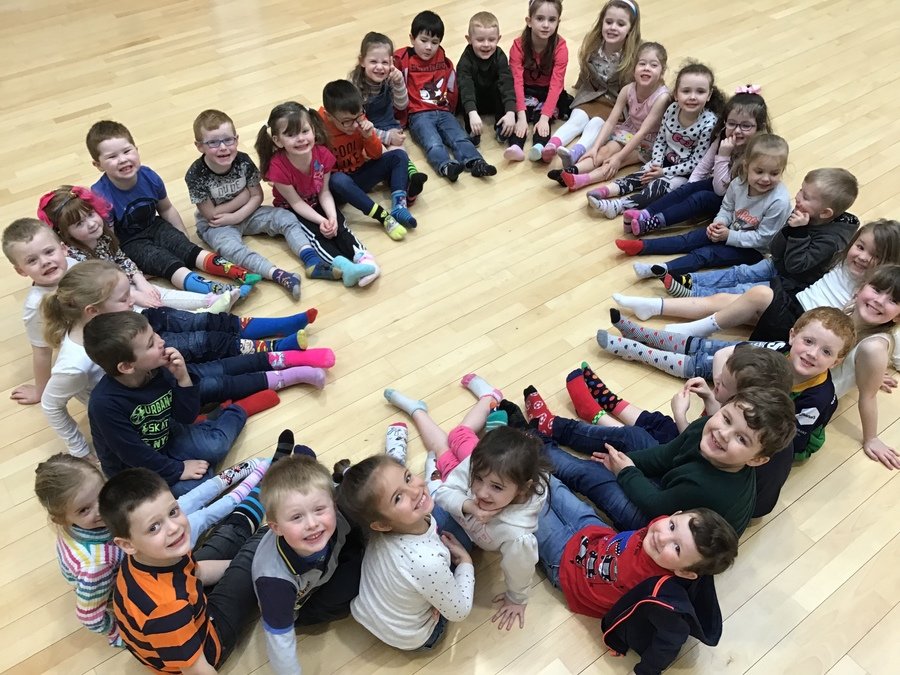 We wore odd socks to help raise money for the Integrated Education Fund .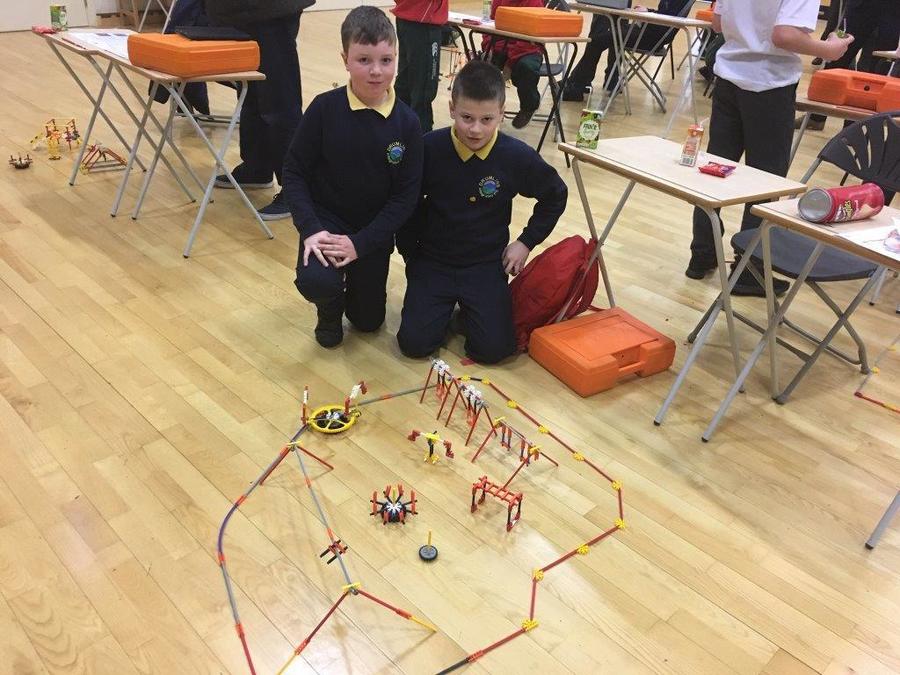 A huge well done to our 4 boys who represented Drumlins in the STEM competition. They were asked to plan and build a playground with moving parts out of Knex. Out of 28 schools Max and Rory were placed first and Jake and Ryan were third! We are very proud of them and wish them well for the next round of the competition.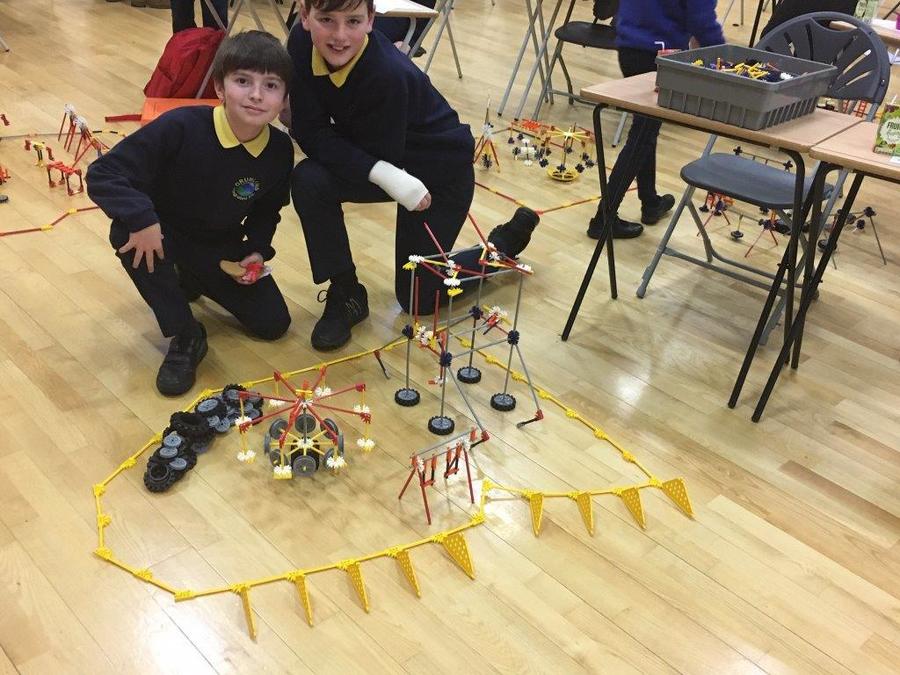 Look at our P2's on Pirate day!
P1 had a fantastic Arctic day to celebrate the end of their topic.
Well done to P5 for a very informative and interesting assembly on Fairtrade. We really enjoyed the play and your singing and we will all be looking out for the Fairtrade sign on the food we buy.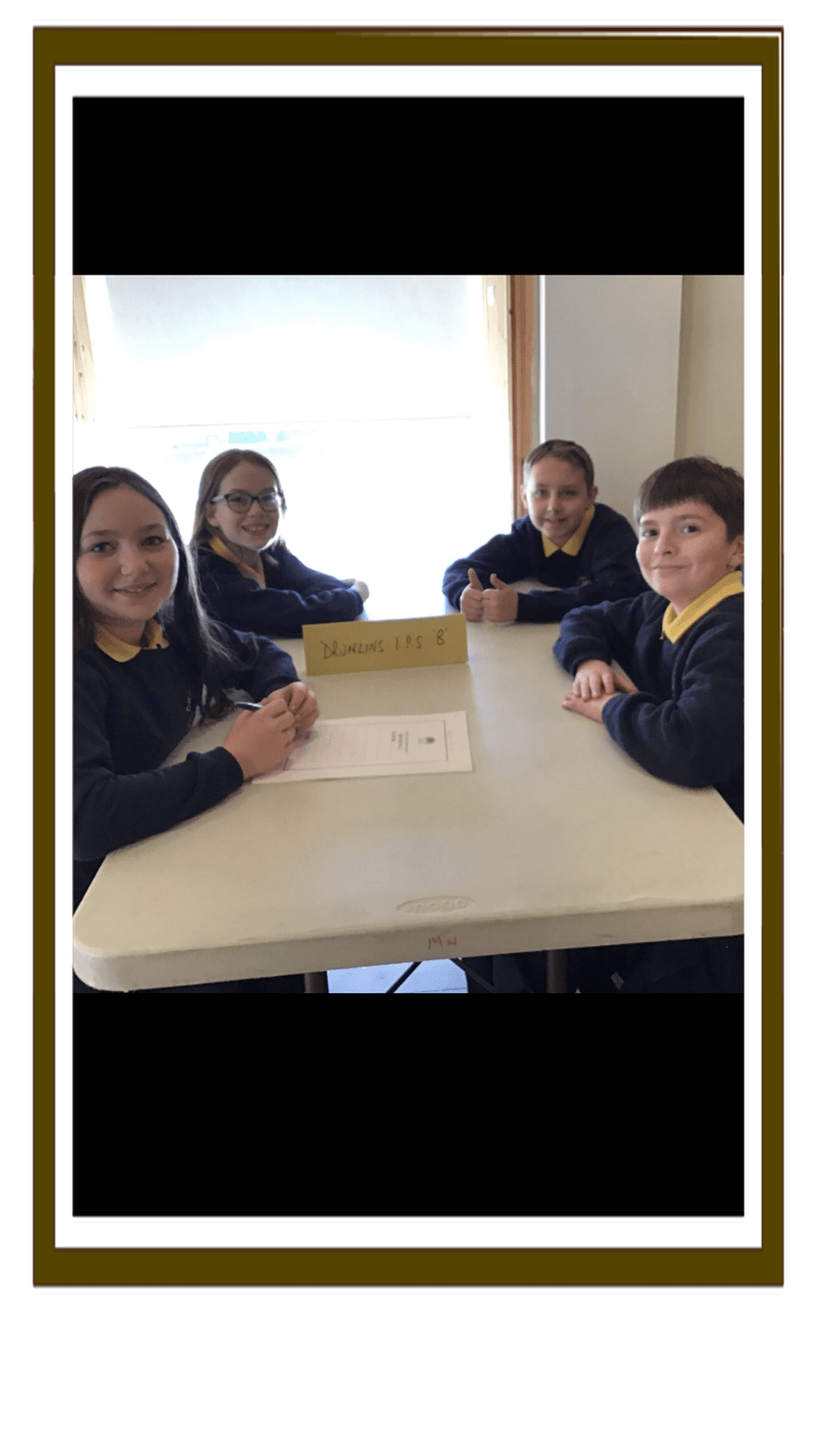 Congratulations to our fantastic quiz team who came second in the Credit Union quiz missing out on first place by only 1 point. Well done!
Well done to our P7's for an excellent assembly on Judaism. We all enjoyed finding out about the 10 commandments and Jewish culture and beliefs.
Primary 5 have been enjoying weekly yoga sessions as part of their India topic.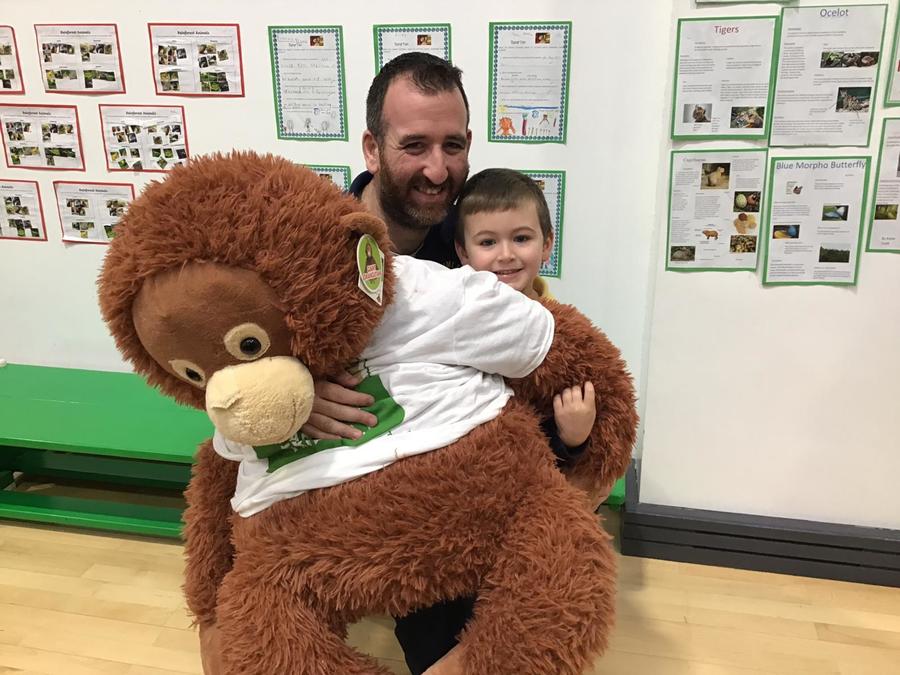 Congratulations to Ben Gibson from P1 who won the giant Orangutan in our raffle today! We are sure that Mr Gibson is very excited to find a place in his home for such a huge teddy!
Some of our classes enjoyed a visit from the 'World of Owls' exhibition. Look at the pictures above to check out all the different types of animals that visited Drumlins!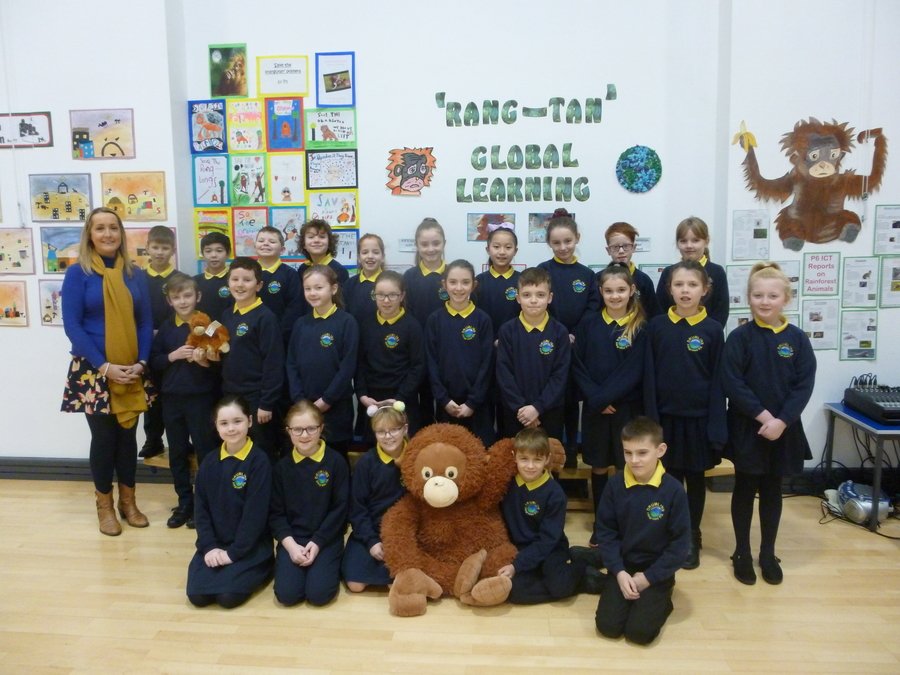 Drumlins IPS have been continuing to embed global learning across all classes and key stages. One of our most recent areas of study was the 'banned' Iceland Advert which highlighted the plight of 'Rang-Tan' and his homelessness due to the mass production of Palm oil.
Each class from P3-P7 watched the advert and completed a piece of work ranging from posters, comprehension, research and talking and listening tasks. The children were fully engrossed in this very relevant and current topic; we found it a superb way to develop the children's awareness of global issues.
Our local Iceland heard about the children's work and enthusiasm for the cause and donated a giant toy orangutan. Some of the Key stage 2 children have organised a fundraising event with the proceeds going to WWF.
Our choir were delighted to be invited to Oakridge Care Home to perform some Christmas songs. The choir enjoyed some yummy refreshments too!
We raised an amazing £240.65 for Save the Children on Christmas jumper day. We all enjoyed a delicious Christmas dinner too!
What a fantastic Christmas production of "Midwife Crisis'! Well done to all our pupils in P4, P5, P6 and P7 you were brilliant!
We were delighted to be invited to Ballynahinch Dementia's Group Christmas dinner. The choir sang and some children performed Christmas songs on their musical instruments. It took place in St Patrick's church hall and was throughly enjoyed by all.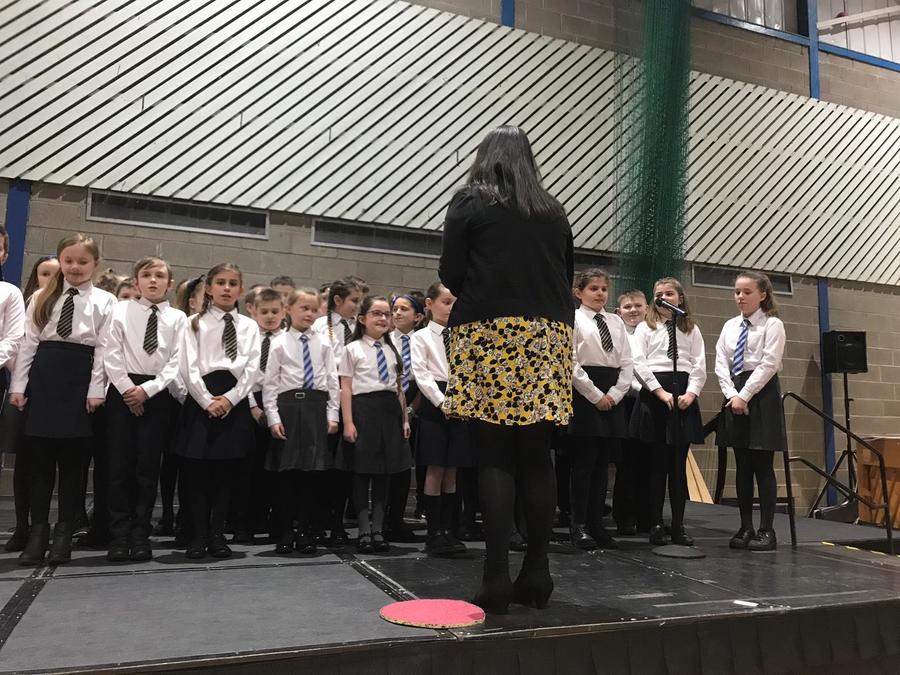 Well done to our fabulous Shared Education Choir who performed amazingly at the Community Carol Service. Children from both Drumlins IPS and Christ the King performed together and made us all very proud!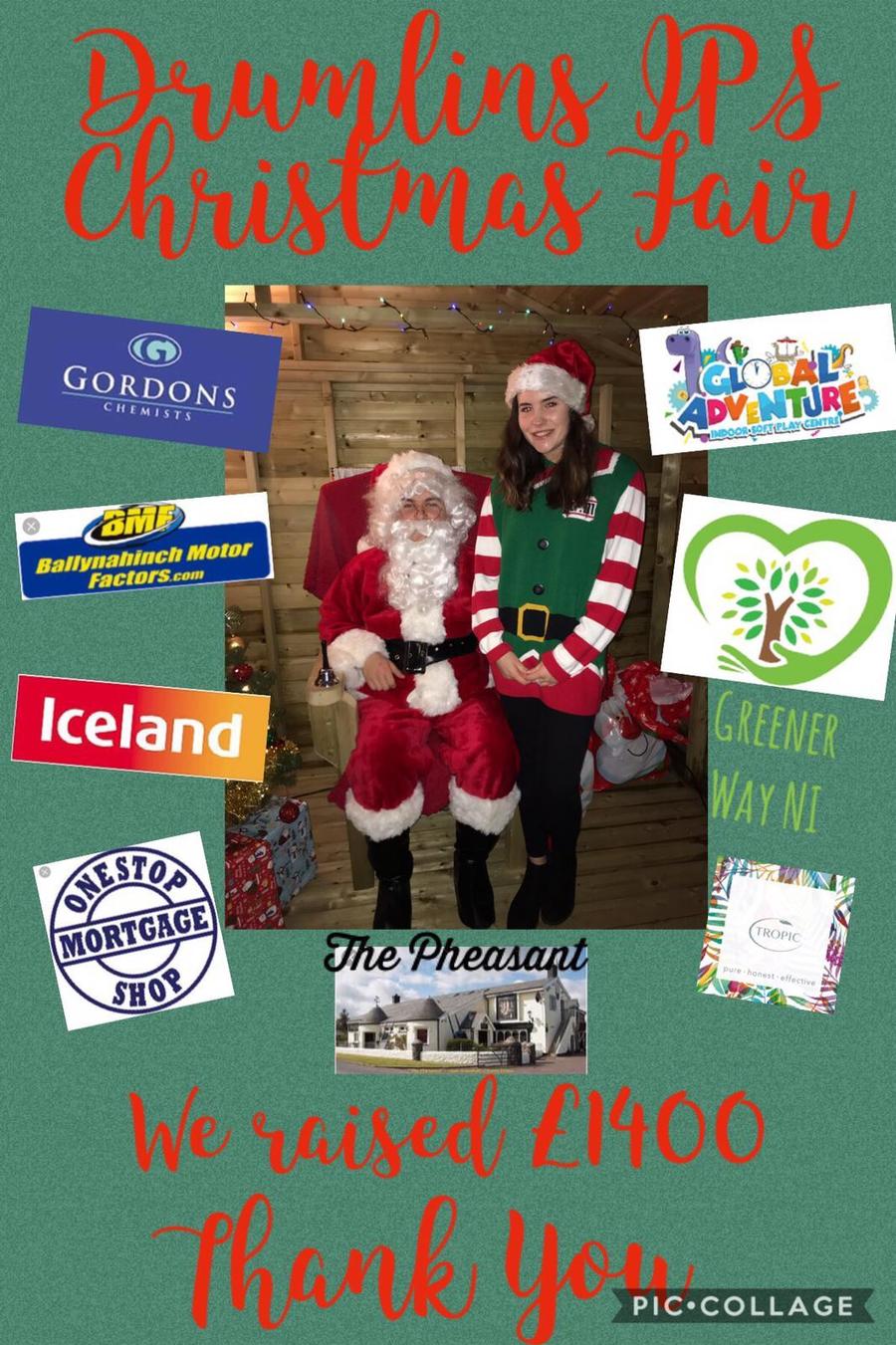 Thank you to everyone who supported our Christmas Fair. There was a lovely atmosphere and a great night was had by all. We raised an amazing £1400! Thank you for all your kind donations and for coming out and joining us on the night. Thanks to all our sponsors and to the staff of Drumlins for the lovely hamper they donated. Finally a huge thanks to the Parents Council for giving up their time to make the evening so successful.